Information on the Summer Semester 2022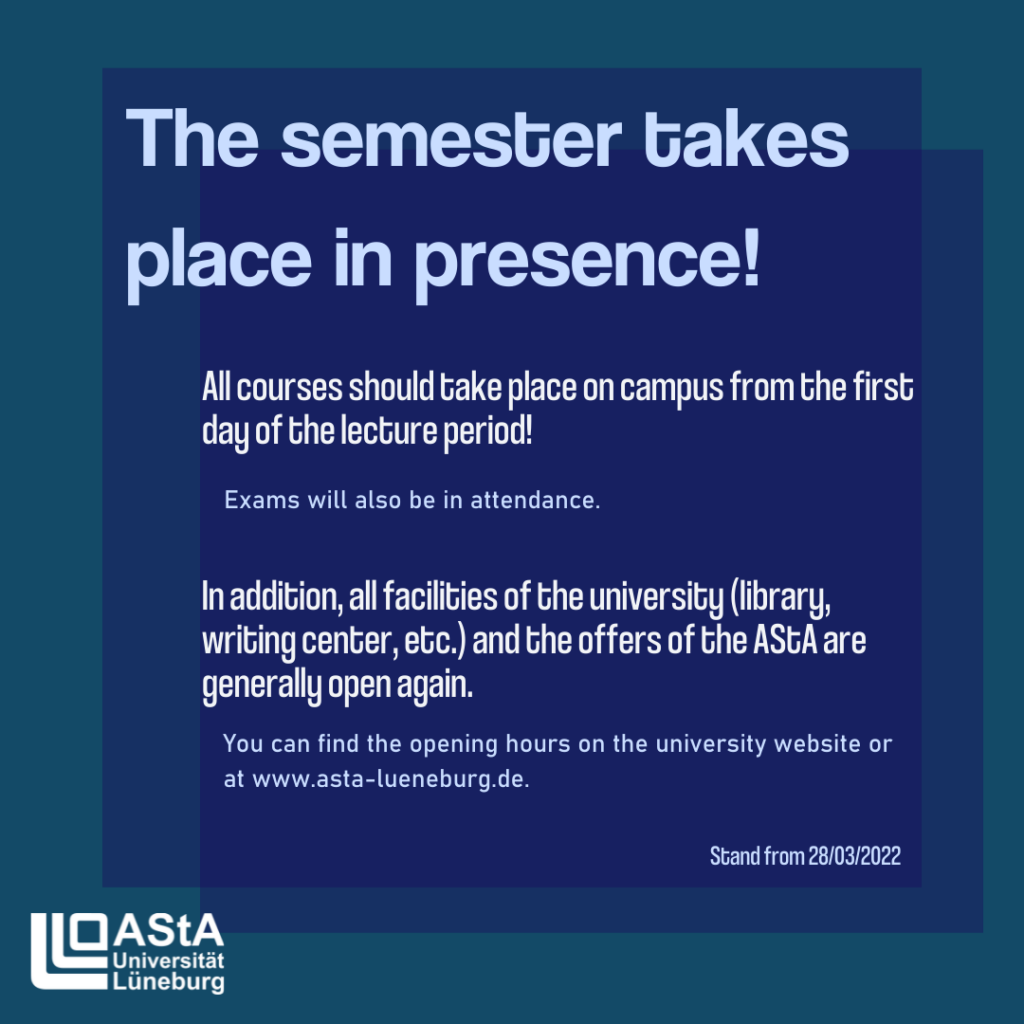 Monday is the day when the seminars and lectures of the summer semester start!
The good news: This semester will be a semester of presence!🥳
But while most protection rules will be dropping nationwide on Sunday, some rules will remain in place at the university. For this reason, we've summarized the most important ones for you in pictures.
The information comes from the circular email of the presidium, which you can find here https://www.leuphana.de/portale/coronavirus/aktuell/ansicht/2022/03/28/informationen-fuer-alle-universitaetsmitglieder-zum-universitaetsbetrieb-im-sommersemester-2022.html