Sommer open-air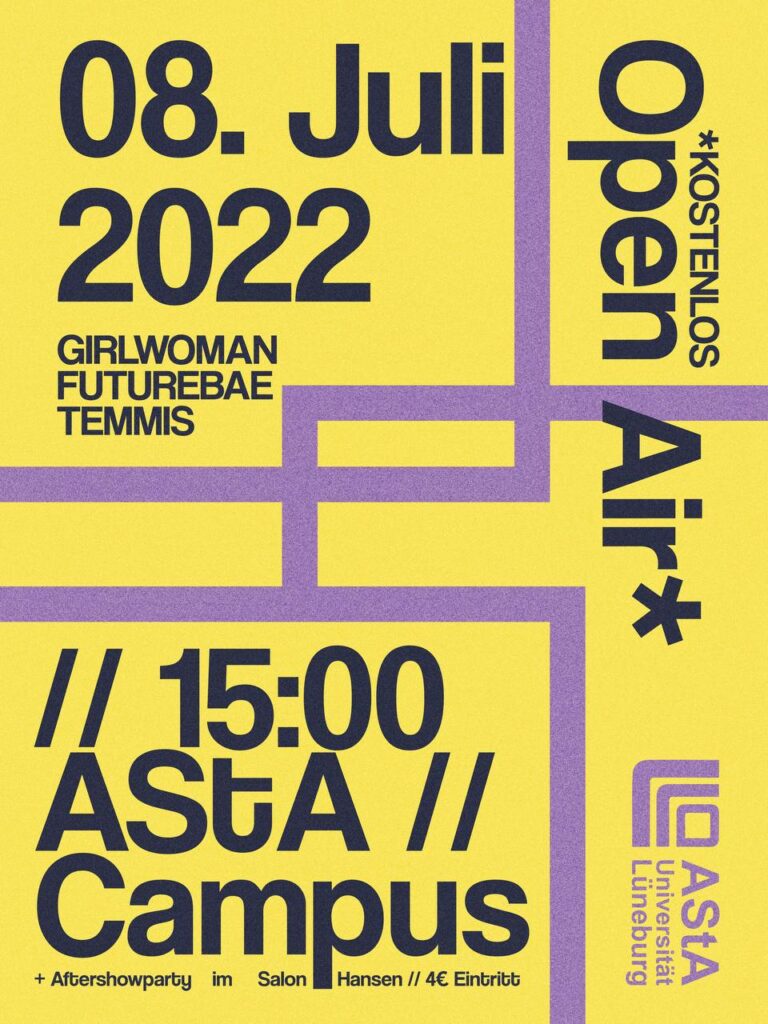 On 08.07 it's that time again and the campus becomes a festival area!
At the AStA Sommeropenair, there will be cool booths, delicious food and cool drinks and a wonderful lineup:
We are very happy to welcome GIRLWOMAN as our first act at 17:45. GIRLWOMAN's music moves, according to laut.de, somewhere between Indie, Electro-Pop and Future-Soul.
At 20:00 the band TEMMIS will play and revive new wave!
Last but not least: At 21:15 closes FUTUREBA
The start is at 15:00 and after the last act, there will be an aftershow party at Salon Hansen.
Save the date – because you don't want to miss it 🤩
(The summer open-air is free, for the aftershow party 5 Euro entrance fee)